Company Name
Contact Info
Location

ALPENA YAPI ELEMANLARI SAN. VE TİC. BİLİŞİM HİZM. İMALAT PAZ. İTH. İHR. LTD. ŞTİ.

OSTİM OSB MAHALLESİ 1231. SOKAK NO: 35 OSTİM / YENİMAHALLE / ANKARA / TÜRKİYE

Hall: 6

Stand: 601B

Product Groups

Glass Doors
Side Sliding Automatic Door Mechanisms
Automatic Opening Closing Mechanisms
Shutter Systems and Mechanisms
Shutter Motors
Company Info

Products

Represented Companies

Company Brands
Alpena Group; In September 1995, Alpena Building Elements Industry Import and Export Ltd. Sti. started its commercial activities with, as a start-up activity, the supply and sale of auxiliary materials, accessories and hardware to the PVC joinery sector (PVC, aluminum, wood). In the following process, it has taken the first step towards expanding its field of activity by entering the manufacturing group with Fly Screen Systems and still continues on its way as one of the leading companies in the industry in mosquito screen systems. In the first years, only Alpena Yapı Elemanları Ltd.Şti. Alpena Group, which includes the Alpena Bathroom World in 2005.; It has diversified its commercial activities with a wider range of products and services by including Alpena Balcony Glazing in 2007, Alpena Building Automation in 2011 and Aluminum Solution Center in 2013. Alpena Building Elements, which has been supplying hardware, accessories and systems to the pvc joinery sector since 2018; continues its activities with Alpena Yapı Automation, which provides all kinds of automation solutions for residential, commercial and industrial spaces, and ACM Aluminum Solution Center, which provides accessories, hardware and facade materials to the aluminum joinery sector. Alpena Group; Alpena Building Elements within the body of Ankara-Yenimahalle-Ostim in a 2000m2 closed area; Alpena Yapı Automation is located in Ankara-Yenimahalle-Ostim region in a closed area of ​​1000m2; ACM Aluminum Solution Center carries out its studies on service issues in a 1050 m2 closed area in Ankara-Altındağ-Siteler region. Alpena Group carries out all material sales, manufacturing and assembly activities with its knowledge of more than 25 years, innovative, technological and aesthetic products, reliable, quality and continuous service understanding, and carries out its works with a customer-oriented approach without compromising this understanding in all activities. Alpena Group has been providing all its services in an uninterrupted and complete manner by ensuring the right coordination between production and sales since 1995, the year of its inception, with all its establishments, and has taken further steps in branding with all institutions, organizations and human resources in the service area.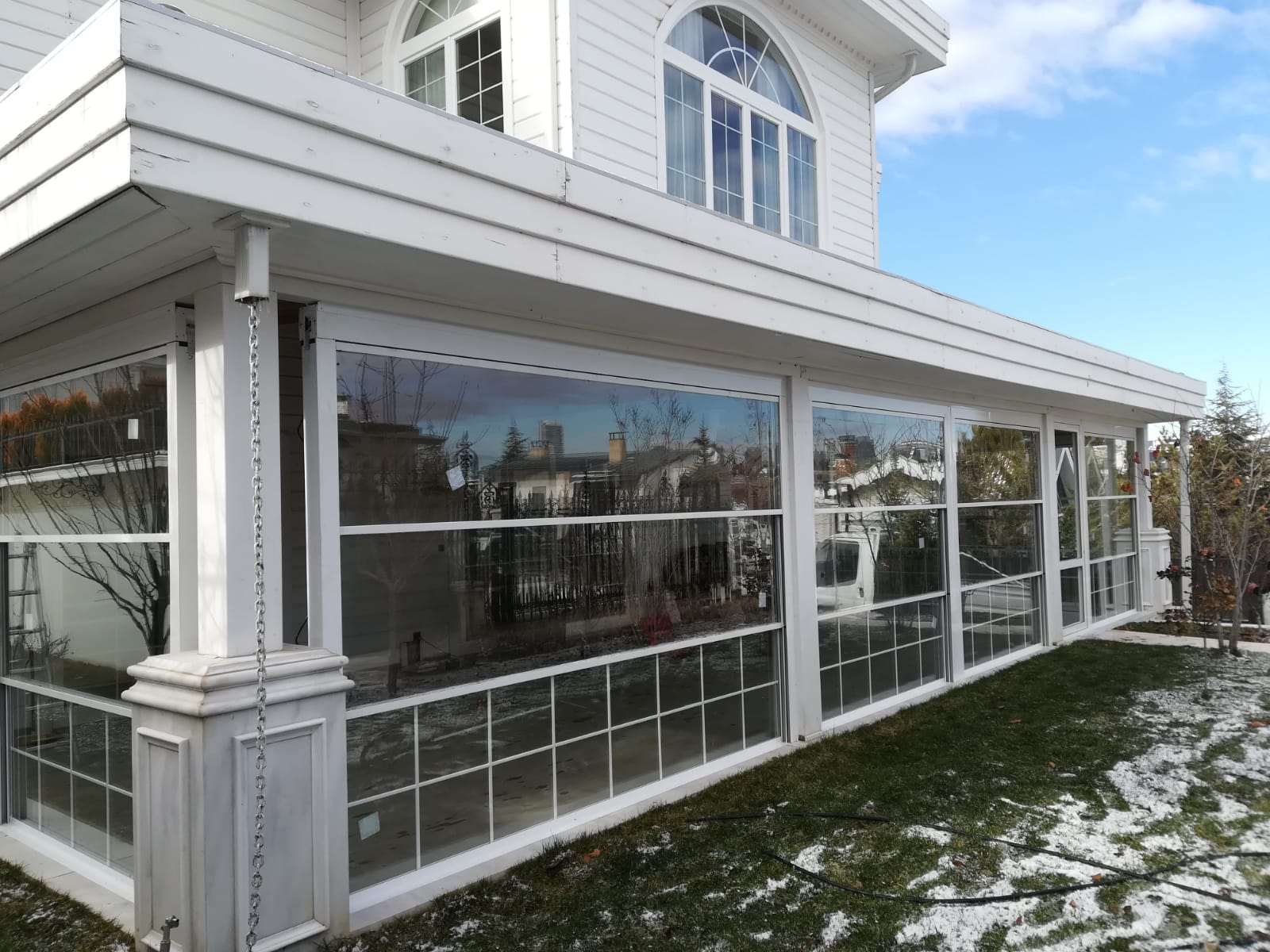 MOTORIZED GUILLOTINE SYSTEMS
MOTORIZED GUILLOTINE SYSTEMS
PRODUCT DESCRIPTION:
Motorized Guillotine Systems, also known as movable handrail, is an aesthetic, useful, robust and safe glass closing system that can operate automatically and open vertically. Motorized Guillotine Systems have two or three wing glass panels that open vertically, and the lower wing of the applied system remains fixed and also acts as a railing.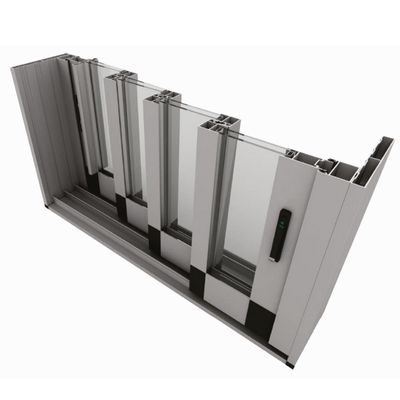 SLIDING GLASS SYSTEMS
SLIDING GLASS SYSTEMS
PRODUCT DESCRIPTION:
FRAME WIDTH 140 MM SASH WIDTH 24 MM PROFILE WALL THICKNESS 1,2 MM - 1,5 MM GLASS THICKNESS 20 MM MAX. SASH WIDTH 1000 MM MAX. SASH HEIGHT 3000 MM MAX. SASH WEIGHT 90 KG MAX. SASH NUMBER 5 LEFT / 5 RIGHT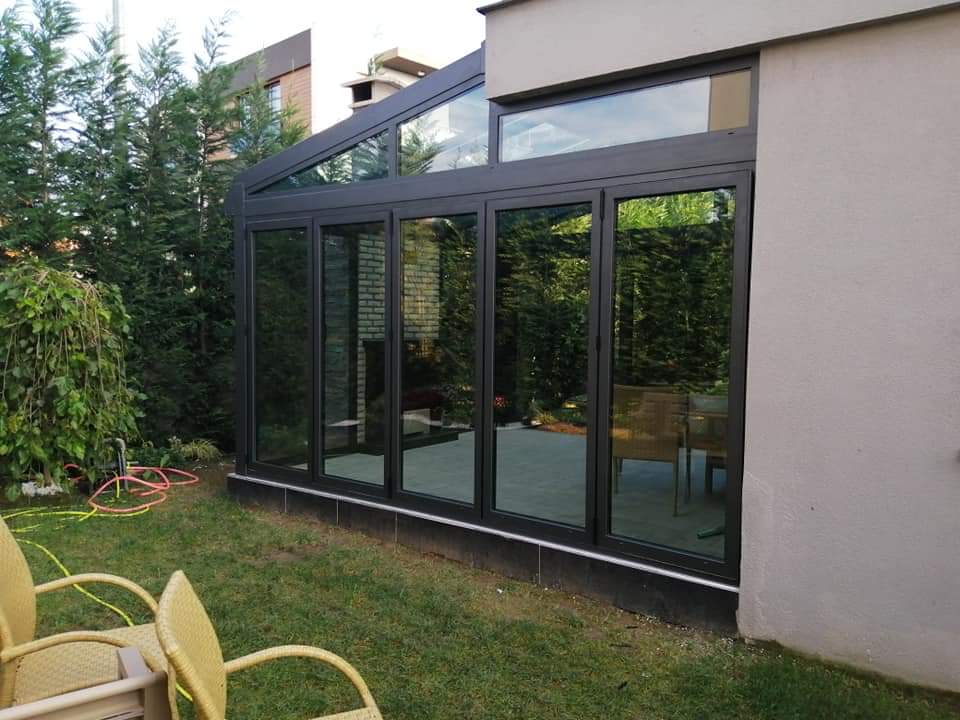 WINTER GARDEN / VERANDA SYSTEMS
WINTER GARDEN / VERANDA SYSTEMS
PRODUCT DESCRIPTION:
Winter Garden Systems are stylish and functional systems that are used to make longer use of pleasant areas outside our homes and to create natural living environments. Our WG60(Non Insulated) and WG70(Heat Insulated) Winter Garden Systems can be applied in detached or ground flats as well as in roof flats. These systems are not only the solution application that we can prefer in our residences, but they are also an extremely useful and comfortable system solution for cafes and restaurants that need to host customers in open areas both in summer and winter. All of the spaces such as gardens, balconies and terraces can be windows, or these spaces can be partially converted into a winter garden. On demand, Kapga Sliding System or Kapga Folding System showcase; System options with or without thermal insulation are available. Durable, aesthetic, high quality aluminum profile systems are used in all winter garden systems, and tempered glasses resistant to breakage are used in heat glasses or single glasses. The properties of these glasses vary according to the dimensions of the space and the system to be selected.
No represented companies found.