Company Name
Contact Info
Location

AYPEN ALÜMİNYUM PLASTİK DOĞRAMA SİSTEMLERİ SAN. TİC. LTD. ŞTİ.

İNKİLAP MAH. HATİP CAD. NO:34/B / ümraniye / İSTANBUL / TÜRKİYE

Web: 

www.aypen.com.tr

Hall: 6

Stand: 619B

Product Groups

PVC Doors
Glass Doors
Garage Doors
Panel Doors , Aluminium Doors
Sectional Doors
Garden and Entrance Doors
Industrial Folding and Separator Doors
Sliding Doors
Side Sliding Automatic Door Mechanisms
Full Automatic Pull Slide System
Door Wings (Metal, Wood and PVC)
Single - Double Opening Espagnolettes
Pivotal - Axial Door Accessories
Control Systems
Garden Gate Automations
Door Security Systems
Shutter Manufacture and Insulation Products
Complete Glass Partitioning Systems
Separating Partitioning Systems
PVC, Aluminum, Wood Shutter Elements
Straw Piping for Shutters and Sliding Doors
Company Info

Products

Represented Companies
Was established in 1991 in Ümraniye with the name of AK-TEK aluminum with aluminum joinery and louver production. Closely following the developments in the sector, our company renewed its machinery track with the latest technology in 1996 and increased its capacity and increased its product range and quality. In the same year, PVC production has started. After completing the corporate studies in 2000, AYPEN Aluminum Plastic Joinery Systems San. Tic. Ltd. Sti. has taken its name. In 2010, winter garden production was started with the first patio system designed by the company. Our company has become an aluminum winter garden, door and window production center with a total area of #8203;#8203;1350 m2 with Ümraniye Head Office / Office and Beykoz / Factory. Our company that set out with the idea of #8203;#8203;producing the best products manufactured by our company with reasonable price, high quality and has taken its place in the sector with timely deliveries. AYPEN Aluminum, 67% of the systems produced according to the rapidly changing needs, especially in EU countries to all over the world. our vision Strong, reliable, face-to-face ... To ensure that individuals benefit from modernity and technology at the highest level without breaking their naturalness, whose foundation is respect for human and nature Our Mission Aypen aims to grow on a solid foundation that can compete in all issues that fall within the scope of the country and worldwide. Our main goal is to be one of the leading private sector organizations that contribute to the development of the country and the welfare of the society while realizing its future growth in harmony with the universal conditions of our age. Social Responsibility With more than 20 years of experience in the sector, Aypen Alm takes care not to lose the social responsibility awareness required by being an organization operating in this country while signing successful projects. In this sense; social responsibility projects that are beneficial to the society and which can constitute a solution to the problems. Aypen Alm, which places social responsibility as a part of corporate culture, prioritizes the continuity principle while planning its works in this direction. Aypen Alm believes that social responsibility consists of sustainable projects in terms of benefit for the future and this approach is based on its approach. Due to its corporate policy, it focuses solely on sustainable environment in its social projects.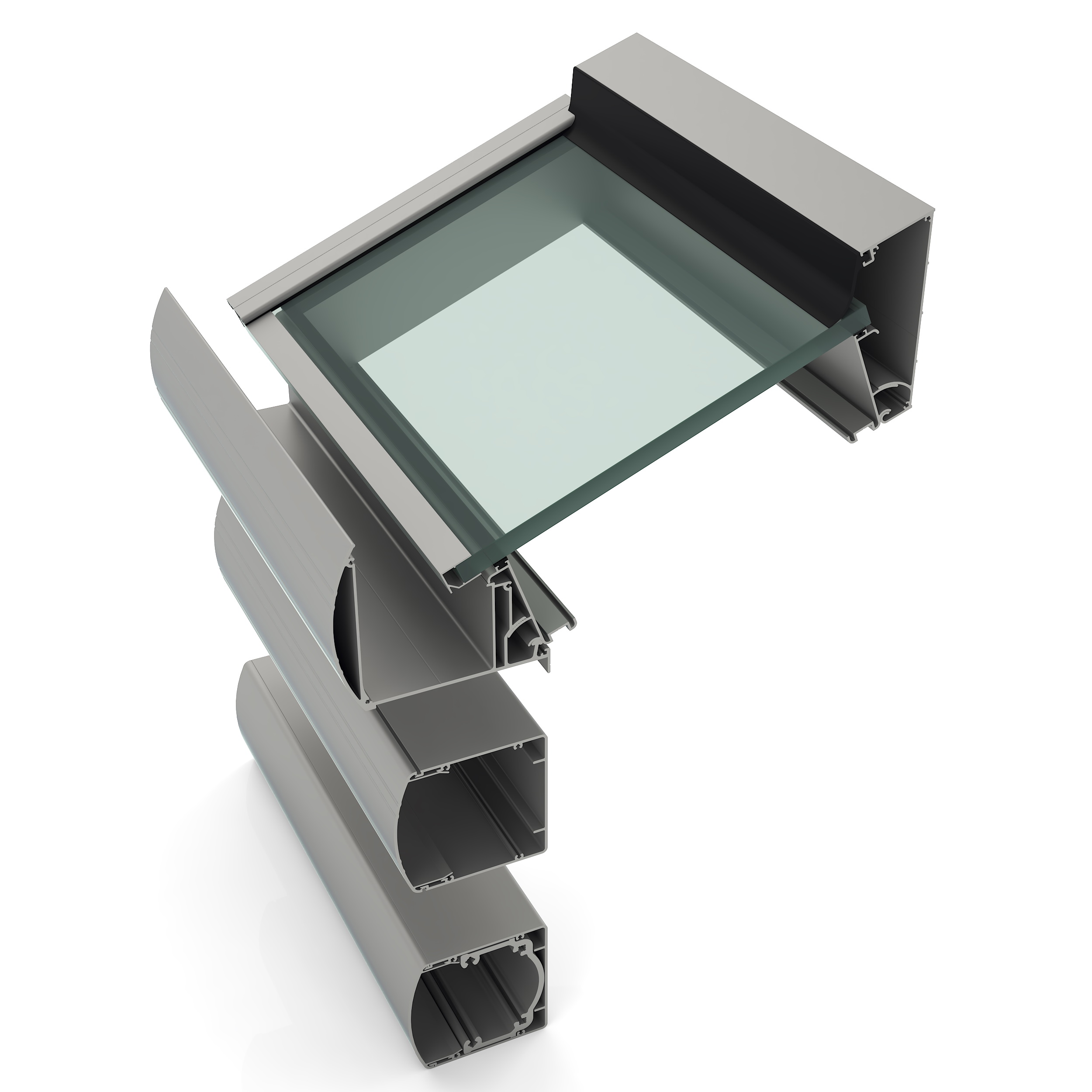 ALUMINUM ARCHITECTURAL SYSTEMS
WINTER GARDEN SYSTEMS
PRODUCT DESCRIPTION:
HEATED, NON-INSULATED WINTER GARDEN
PRODUCT DESCRIPTION:
No product info found.
No represented companies found.