Company Name
Contact Info
Location

ÇİLİNGİROĞLU AL.PAZ.İTH.İHR.SAN.VE TİC.LTD.ŞTİ.

Hürriyet Mah. Akçaağaç Çıkmazı Sok. No: 4 D: 1 / Kağıthane / İSTANBUL / TÜRKİYE

Hall2: 6

Stand: 619A

Product Groups

Revolving Doors
Anti-Panic Doors
Hospital and Operating Theatre Doors
Sliding Doors
Side Sliding Automatic Door Mechanisms
Company Info

Products

Represented Companies

Company Brands
Çilingiroğlu was founded in 1988 and since then has been manufacturing and assembling with its own profile systems in the automatic door area. The company is one of the leading brands of Turkey with its rapidly developing production, R&D activities and has proved its superiority not only in Turkey but also in world markets with its export to 28 countries and 42 worldwide dealer. With its extensive network of branches in Turkey, the company offers its products and services to retailers, architects, engineers, builders and other consumers in Turkey and the world. Our vast product line includes our own designs of automatic revolving doors, telescopic doors, and circular sliding doors. Çilingiroğlu owns the patent rights for its products in aluminum profiles, barrier systems and circular sliding doors all of which fulfills ISO, CE, TSE standards.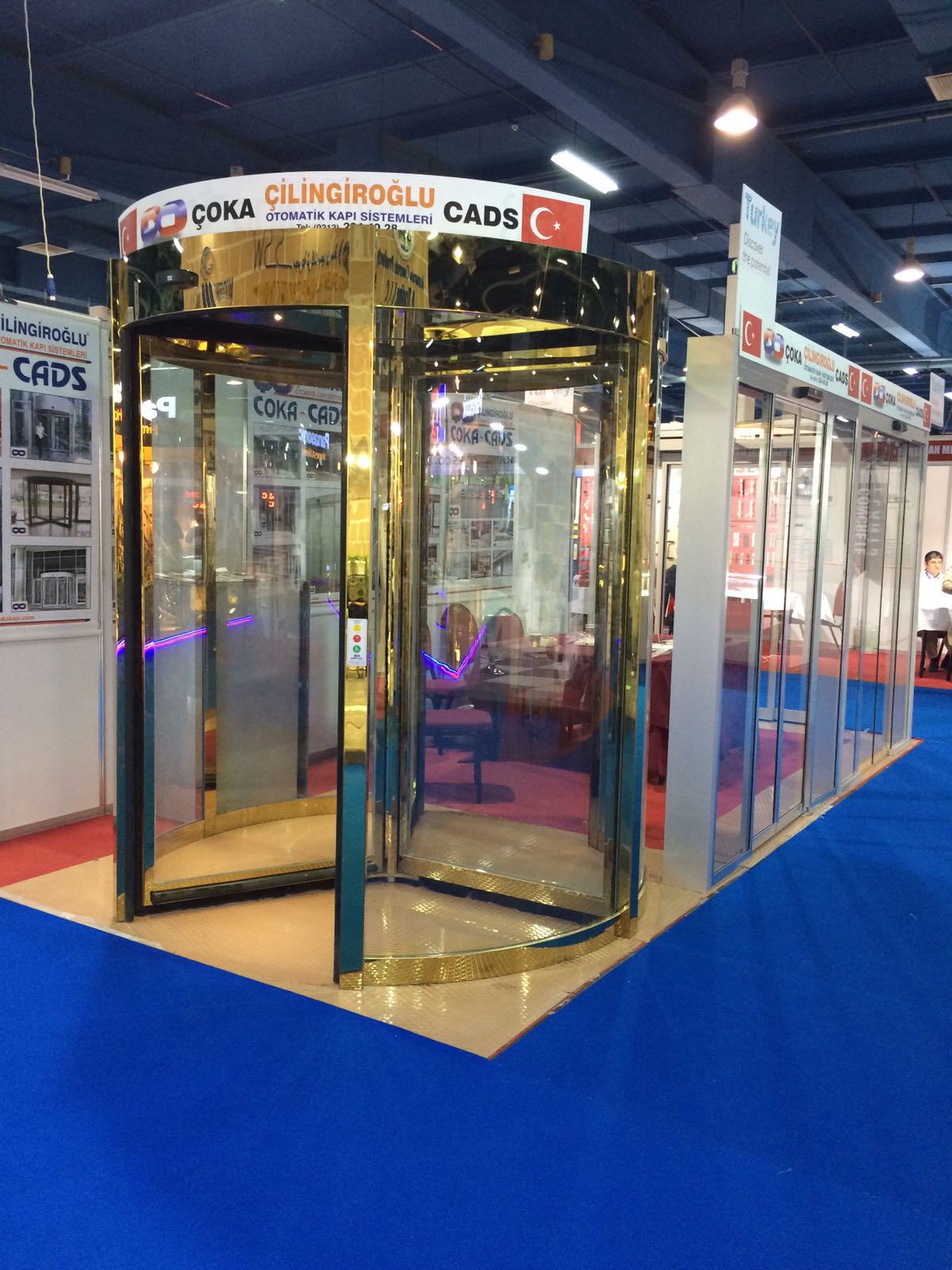 Automatic Revolving Door
Automatic Revolving Door
PRODUCT DESCRIPTION:
The automatic revolving door continues to be produced by Çilingiroglu automatic door systems with 42 dealers, export to 28 countries and 30 years experience by the leader company of the sector. The automatic revolving door is one of the most preferred door systems for relieving human traffic in buildings where the entrance-exit intensity is high. At the same time, it aesthetically completes the architectural facades of the buildings and provides flawless solutions to demand when flamboyant entrances are needed. In addition, due to the air permeability provided by the wings, it provides superior thermal insulation by distinguishing between indoor and outdoor environments. The fully rotating ceiling area ensures uniform distribution of light, leaving no brush marks and hidden sensors provide a non-crowded presentation and clear lines from top to bottom. Depending on the request, a door that closes the gates at nights, provides a stylish solution for top-notch safety.
No represented companies found.