Company Name
Contact Info
Location

ERGÜNBAŞ YAPI SANAYİ A.Ş.

E5 Çevre yolu üzeri 31440 Kırıkhan, Hatay / Kırıkhan / HATAY / TÜRKİYE

Hall: 5

Stand: 501/509

Product Groups

PVC Doors
Wooden Doors
Internal and External Doors for Houses
Fire and Security Doors
Door Handles
Door Frames
Door Hinges
Key and Lock Systems
Company Info

Products

Represented Companies

Company Brands
ERDOOR, within the body of Ergünbaş Group, set out in 2011, to carry the story of wood, which has taken different forms for centuries, to future generations. Today, it operates with more than 600 employees on 3 continents and manufactures wooden Composite Door and Door Components. 18,000 m2 factory located in Turkey, as well as a covered area of #8203;#8203;22,500 m2 production facility in Algeria, which makes the total daily production of 2,000 doors and door components. ERDOOR, which has the title of being the largest Manufacturer of Wooden Composite Door and Door Components in the Middle East, Africa and the Balkans, leads its sector by actively exporting to 25 countries. ERDOOR works with great devotion at every stage of the production and marketing process and continues its works with an understanding based on customer satisfaction while expanding its production range day by day.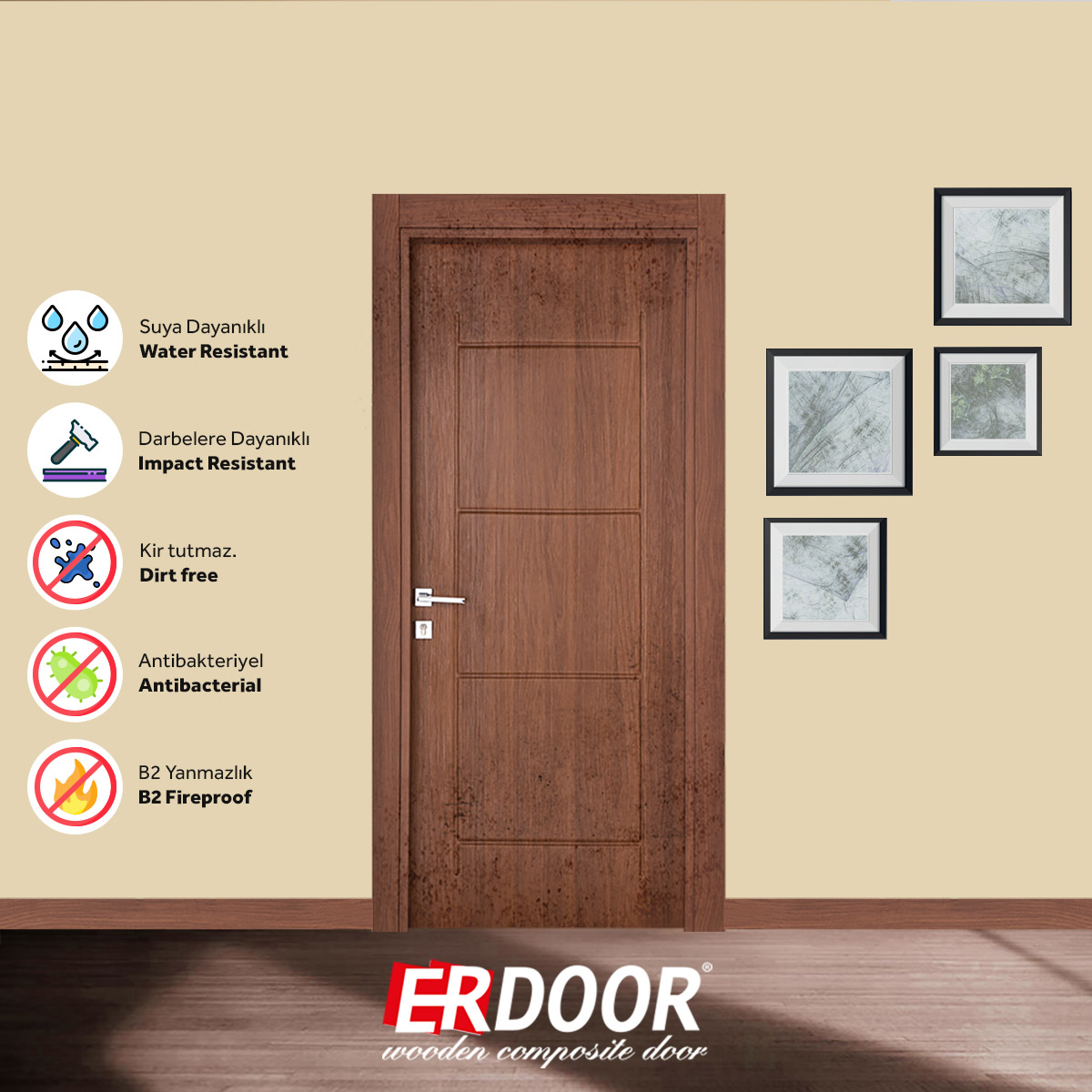 WPC Door
Ready-to-Install Wooden Composite Interior Doors
PRODUCT DESCRIPTION:
Erdoor Wood Composite Doors, which are resistant to water, moisture, scratching and heat; with its measurement flexibility, color richness, variety of models, it has all the features sought in the composite door.
No represented companies found.